2015 – 2016 Season
THIS NEW SEASON WILL DELIGHT EVERY AUDIENCE!
---
A Christmas Story and The Lair  in our current season. Please check below for  information regarding the new shows that will be taking their place. Thank you!We apologize for any inconvenience but due to unforeseen circumstances we are unable to include
---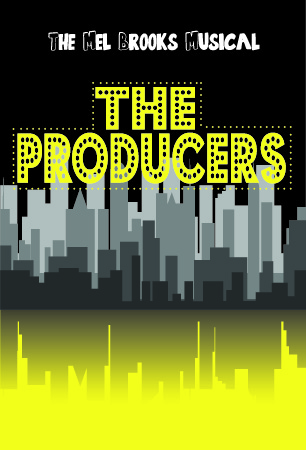 THE PRODUCERS

WRITTEN BY MEL BROOKS AND THOMAS MEEHAN

DIRECTED BY CAMERON HARRIS

MUSICAL DIRECTION BY STEPHANIE OWENS

CHOREOGRAPHY BY JEFFRY HEMMERLING
July 11, 12, 17, 18, 19, 24, 25, 26, 31, August 1 & 2, 2015
In Mel Brooks' adaptation of his 1968 film, two theatrical producers scheme to get rich by overselling interests in a guaranteed Broadway flop and then running off with the money they've raised. Complications arise when the show unexpectedly turns out to be successful and they learn that show business can sometimes kick you in the teeth!
---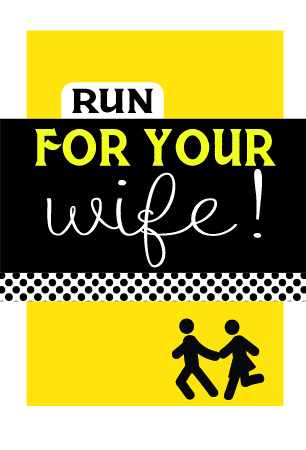 RUN FOR YOUR WIFE

WRITTEN BY RAY COONEY

DIRECTED BY CANDY KANE
SEPTEMBER 12, 13, 18, 19, 20, 25, 26 & 27, 2015
A LONDON CAB DRIVER, JOHN SMITH, HAS TWO WIVES, TWO LIVES AND A VERY PRECISE SCHEDULE FOR JUGGLING THEM BOTH. TROUBLE BREWS WHEN SMITH IS MUGGED AND ENDS UP IN THE HOSPITAL, WHERE BOTH OF HIS ADDRESSES SURFACE, CAUSING TWO DIFFERENT OFFICERS TO INVESTIGATE. HAVING UPSET HIS SCHEDULE, SMITH BECOMES HOPELESSLY ENTANGLED IN HIS ATTEMPTS TO EXPLAIN HIMSELF TO HIS WIVES AND THE TWO SUSPICIOUS POLICE OFFICERS.
---

STAGE FRIGHT or LAUGH? I THOUGH I'D DIE

WRITTEN BY TODD MCGINNIS

DIRECTED BY CAMERON HARRIS
OCTOBER 24, 25, 30, 31, NOVEMBER 1, 6, 7 & 8, 2015
FOR ALMOST A CENTURY AN EVIL PRESENCE HAS HAUNTED THE ORPHEUS THEATRE, AWAITING THE FULFILLMENT OF A CHILLING PROPHECY. A BLOOD-STAINED OUIJA BOARD AND A CRYPTIC RHYME ARE THE KEYS THAT WILL UNLOCK A TERRIFYING TRUTH. WILL ANYONE BE ABLE TO PUT THE PIECES OF THIS SINISTER PUZZLE TOGETHER IN TIME TO STOP IT?
---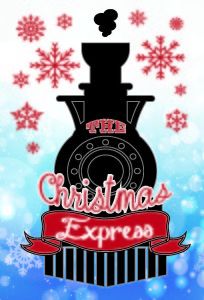 The Christmas Express

Written by Pat Cook

DIRECTED BY SANDRA CORDASCO
DECEMBER 4, 5, 6, 11, 12 & 13, 2015
"This is the most hopeless place in the world!" Hilda intones as she and Satch, her assistant, argue over what time it is. She dreams of faraway places and only finds tedium in running the Holly Railway Station. That is, until Leo Tannenbaum drops in out of nowhere the day before Christmas Eve. Suddenly, an old radio that hasn't worked in years springs to life, the local group of carolers (which usually yowls like a gang of wet cats) begins to sound like the Tabernacle Choir and the whole town gets the Christmas spirit. Coincidence? Or is Leo doing all this? Even Satch changes his tune when it turns out that Leo might be on the run. This nostalgic theatrical greeting card is full of eccentric small town characters, wise-cracking their way to finding the true wonder of Christmas. And on the way, they make us all wish we could take a ride on The Christmas Express.
---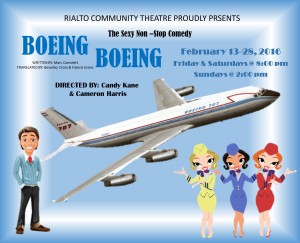 Boeing Boeing

written by Marc Camoletti, Beverly Cross & Francis Evans

DIRECTED BY Candy Kane & Cameron Harris
FEBRUARY 13, 14, 19, 20, 21, 26, 27 & 28, 2016
Revised 2008 Broadway Revival Edition. This 1960's French farce adapted for the English-speaking stage features self-styled Parisian lothario Bernard, who has Italian, German, and American fiancees, each beautiful airline hostesses with frequent "layovers". He keeps "one up, one down and one pending" until unexpected schedule changes bring all three to Paris and Bernard's apartment at the same time.
---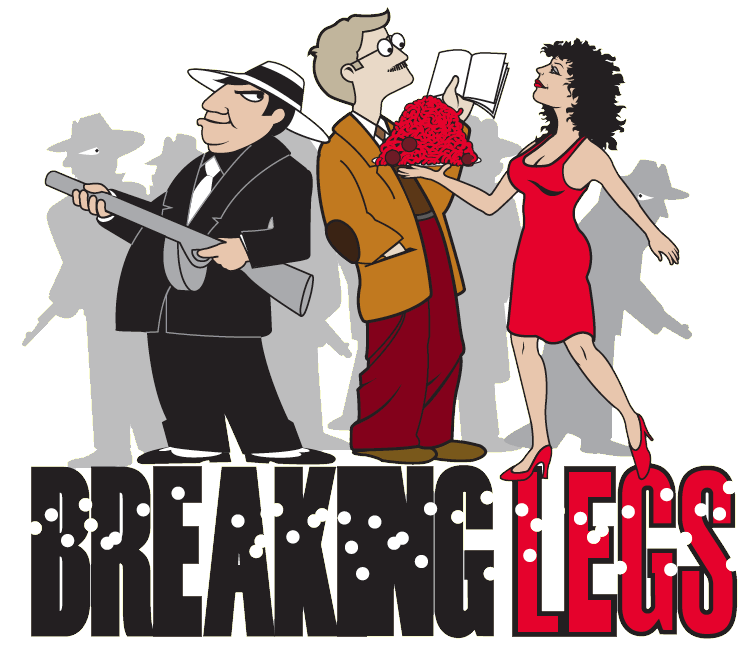 BREAKING LEGS

WRITTEN BY TOM DULACK

DIRECTED BY TONI LYND
APRIL 16, 17, 22, 23, 24, 29, 30 & MAY 1, 2016
BREAKING LEGS MIXES THE RESTUARANT BIZ, SHOW BIZ AND GANGSTER BIZ FOR OUTRAGEOUS LAUGHS WHEN A PROFESSOR TIRES TO INTEREST SOME SHADY CHARACTERS IN BACKING HIS PLAY. THROW IN THE GORGEOUS AND DEMANDING DAUGHTER OF ONE OF THE GOOD FELLAS AND POW! THEY DON'T CALL 'EM HIT MEN FOR NOTHING!
---
Special Event!
 LIMITED ENGAGEMENT MAKE YOUR RESERVATIONS TODAY!
Tickets are
$20 

at the Box office, Season Ticket holders call for special pricing.
         Van Gogh Self Portrait                                 

" Voices of the Titanic : 

Survivors stories "
             March 4, 5 & 6, 2016                                                                 May 6, 7 & 8, 2016