---
~ON SALE NOW~
 Our 36TH SEASON
BUY YOUR 2017-18 SEASON TICKET AT THE BOX OFFICE OR ONLINE TODAY
CLICK HERE TO PURCHASE TICKETS TODAY!
~~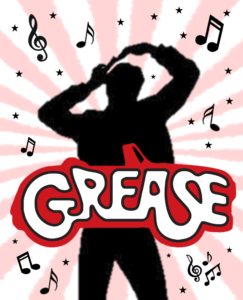 BOOK, Music & LYRICS BY: by Jim Jacobs & Warren Casey
Additional Songs By: Robert Stigwood
DIRECTED BY: CAMERON HARRIS
SHOW DATES:
JULY 8,9,14,15,16,21,22,23,28,29,30
& Aug 4.5,6, 2017
Get out your leather jackets & poodle skirts take a trip to a simpler time of  drive-ins & rock & roll.  Danny and Sandy fall for each other during a carefree summer fling. But when the school year begins, Danny is torn between his feelings for good-girl Sandy and his image with the T-Birds and the Pink Ladies. Including your favorite songs: "Summer Nights," "Greased Lightnin'", "We Go Together and many more." Throw your mittens around your kittens and away we go! GREASE is the Word!
~Coming Soon~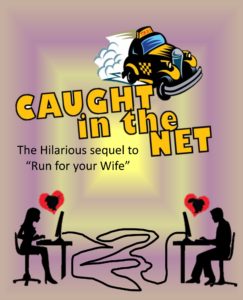 CAUGHT IN THE NET
WRITTEN BY: Ray Cooney
DIRECTED BY: Candy Kane
AUDITIONS:  JULY 11 & 12, 2017
SHOW DATES:  SEPT 9,10,15,16,17,22,23,24, 2017
The sequel to Run for Your Wife finds the bigamist taxi driver John Smith still keeping his two families in different parts of London, both happy & blissfully unaware of each other. However, his teenage children, a girl from one family & a boy from the other, have met on the Internet & are anxious to meet in person since they have so much in common name, surname and taxi driving dad! Keeping them apart plunges John into a hell hole of his own making. The situation spirals out of control as John juggles outrageously with the truth.