Our 2016-2017 is Now on Sale
  Buy your season ticket at the box office or online today!
Click here to purchase tickets!
---
~Now Showing~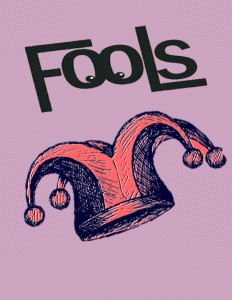 FOOLS
WRITTEN BY: NEIL SIMON
DIRECTED BY:  DIMYANA PELEV
         AUDITIONS:  SEPTEMBER 13 & 14, 2016   SHOW DATES: OCT 29,30 & NOVEMBER 4,5,6,11,12&13
Leon Tolchinsky is ecstatic. He's landed a terrific new teaching job. When he arrives he finds people sweeping dust from the stoops back into their houses & milking cows upside down. The town has been cursed with Chronic Stupidity for 200 years & his job is to break the curse. No one tells him that if he stays over 24 hrs & fails to break the curse, he too becomes Stupid.
COMING SOON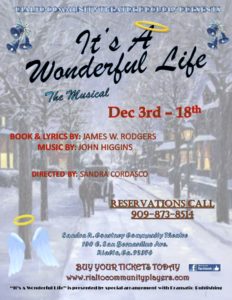 IT'S A WONDERFUL LIFE
BOOK & LYRICS BY: JAMES W. RODGERS  MUSIC BY: JOHN HIGGINS
BASED ON THE FILMBY: FRANK CAPRA
 DIRECTED BY: SANDRA CORDASCO
AUDITIONS:  SEPTEMBER 20 & 21, 2016  SHOW DATES:  DEC 3,4,9,10,11,16,17&18
It's A Wonderful Life is a musical adaptation of Frank Capra's Christmas classic. This is the saga of George Bailey, the Everyman from the small town of Bedford Falls, whose dreams of escape & adventure have been squashed by family obligations & civic duty. His guardian angel has to descend on Christmas Eve to save him from despair, and to remind him – by showing him what the world would have been like had he never been born – that he has had after all, a wonderful life.